Search Wadhurst Property Types
Advertise in Wadhurst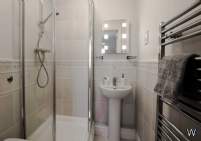 £1,095 Monthly
2 bedroom Apartment to rent
The Pavilions, Crabbetts Park, Worth, Crawley, RH10 4SN - 22 miles from the centre of Wadhurst
** High end select gated development ** Very special communal walled garden ** Master has built in wardrobes and en suite ** Allocated parking **

Full detailsContact agent

Save Property Property Added 17-07-2019

Marketed by One Rent Click to show agent's number
£1,095 Monthly
2 bedroom Apartment to rent
Daniels House, Trafalgar Gardens, Crawley, RH10 7SR - 22 miles from the centre of Wadhurst
** Second floor apartment ** Allocated parking ** Close to train station ** Gated Community ** Two large double bedrooms ** Fully fitted kitchen **

Full detailsContact agent

Save Property Property Added 11-04-2021

Marketed by One Rent Click to show agent's number
£1,085 Monthly
2 bedroom Apartment to rent
Pullman Court, Delfont Close, Maidenbower, Crawley, RH10 7QX - 22 miles from the centre of Wadhurst
** Large contemporary apartment ** En suite to master ** Well placed for local buses and Three Bridges railway station ** Two allocated parking spaces **

Full detailsContact agent

Save Property Property Added 20-04-2021

Marketed by One Rent Click to show agent's number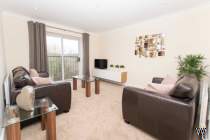 £1,065 Monthly
2 bedroom Apartment to rent
Pullman Court, Delfont Close, Maidenbower, Crawley, RH10 7QX - 22 miles from the centre of Wadhurst
Modern and spacious top floor apartment ** Two double bedrooms ** Fully furnished ** Wooden floors ** Close to Three Bridges station **

Full detailsContact agent

Save Property Property Added 22-04-2021

Marketed by One Rent Click to show agent's number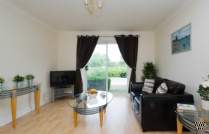 £1,065 Monthly
2 bedroom Apartment to rent
Pullman Court, Delfont Close, Maidenbower, Crawley, RH10 7QX - 22 miles from the centre of Wadhurst
Ground floor apartment ** Fully furnished ** Two large double bedrooms ** Direct garden access ** Central Maidenbower location ** Close to shops and schools **

Full detailsContact agent

Save Property Property Added 20-04-2021

Marketed by One Rent Click to show agent's number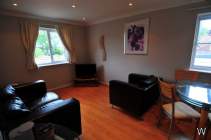 £1,065 Monthly
2 bedroom Apartment to rent
Copthorne Court, Three Bridges, Crawley, RH10 8AQ - 22 miles from the centre of Wadhurst
** Close to Three Bridges Staion ** Private and convenient location in Manor Royal ** En-suite bathroom **

Full detailsContact agent

Save Property Property Added 20-04-2021

Marketed by One Rent Click to show agent's number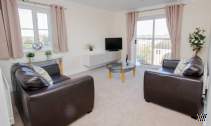 £1,065 Monthly
2 bedroom Apartment to rent
Pullman Court, Delfont Close, Maidenbower, Crawley, RH10 7QX - 22 miles from the centre of Wadhurst
Spacious top floor family apartment - Two double bedrooms - Beautifully decorated - FULLY FURNISHED to a high comfortable standard - On site parking - Walking distance to the local shops, supermarket, pub etc - Pets welcome

Full detailsContact agent

Save Property Property Added 20-04-2021

Marketed by One Rent Click to show agent's number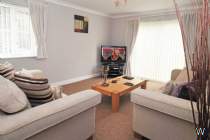 £1,065 Monthly
2 bedroom Apartment to rent
Pullman Court, Delfont Close, Maidenbower, Crawley, RH10 7QX - 22 miles from the centre of Wadhurst
Top floor apartment ** FULLY FURNISHED ** 2 double bedrooms ** Surrounded by parkland ** Double aspect lounge ** Fully fitted kitchen **

Full detailsContact agent

Save Property Property Added 13-04-2021

Marketed by One Rent Click to show agent's number
£650 Monthly
Office to rent
Diplocks Way, Hailsham, BN27 3JF - 14 miles from the centre of Wadhurst
First floor office available to rent in Diplocks Way, Hailsham. ?650 per calander month including utilities except electric. Parking also available at an additional cost of ?50 pcm.

Full detailsContact agent

Save Property Property Added 08-09-2019

Marketed by Cavendish and Co Click to show agent's number
Sorry, but we could not find any property To Rent in Wadhurst of the type you searched, so we are showing you our nearest properties.
Please try changing your search or increasing the radius of where you are searching.
£650 Monthly
Commercial Property to rent
Willingdon Road, Eastbourne, BN21 1TJ - 21 miles from the centre of Wadhurst
TO LET

Situated in Willingdon Road, a very prominent location being on the main A22 coming in and out of Eastbourne town centre.

Full detailsContact agent

Save Property Property Added 23-12-2020

Marketed by Cavendish and Co Click to show agent's number
Where to Eat and Drink in Wadhurst
Useful Links for Wadhurst
Flats to rent in Wadhurst