£475,000
5 bedroom Property for sale
Nairn, Nairn, IV12 5JE - 22 miles from the centre of Bishopmill
The Express Estate Agency is proud to offer Redburn House and Redburn Steading, a Three Bedroom Detached House with additional Three Bedroom Detached House – all interest and OFFERS are INVITED. *Guide Price £475,000 - £530,000*

Full detailsContact agent

Save Property

Marketed by Express Estate Agency Click to show agent's number

£340,000
4 bedroom Property for sale
Elgin, Elgin, IV30 8UD - Less than 1 mile from the centre of Bishopmill
The Express Estate Agency is proud to offer this Four Bedroom Detached House with an Unfinished Four Bedroom Barn Conversion. – all interest and OFFERS are INVITED. *Guide Price £340,000 - £370,000*

Full detailsContact agent

Save Property

Marketed by Express Estate Agency Click to show agent's number
£270,000
5 bedroom Property for sale
Oakdean Place, Nairn, IV12 4TU - 22 miles from the centre of Bishopmill
NEW FIXED PRICE Highly desirable five bed detached home in a popular residential area close to all local amenities. Opportunity to create a separate annex offering excellent letting potential or for use as a granny flat.

Full detailsContact agent

Save Property

Marketed by E2W Property Management Click to show agent's number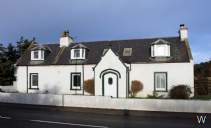 £260,000
5 bedroom Property for sale
Inverness Road, Nairn, IV12 5NA - 22 miles from the centre of Bishopmill
5 bed detached house with a versatile layout. Substantial home offering the potential to generate additional income.

Full detailsContact agent

Save Property

Marketed by E2W Property Management Click to show agent's number

£240,000
4 bedroom Property for sale
Elgin, Elgin, IV30 5NE - Less than 1 mile from the centre of Bishopmill
The Express Estate Agency is proud to offer this Four Bedroom Detached House. – all interest and OFFERS are INVITED. *Guide Price £240,000 - £260,000*

Full detailsContact agent

Save Property

Marketed by Express Estate Agency Click to show agent's number

£125,000
3 bedroom Property for sale
Longmorn, Elgin, Elgin, IV30 8RL - Less than 1 mile from the centre of Bishopmill
The Express Estate Agency is proud to offer this Three Bedroom Semi - Detached Bungalow – all interest and OFFERS are INVITED. *Guide Price £125,000 - £140,000*

Full detailsContact agent

Save Property

Marketed by Express Estate Agency Click to show agent's number

£110,000
2 bedroom Property for sale
Keith, Keith, AB55 5HF - 16 miles from the centre of Bishopmill
The Express Estate Agency is proud to offer this Two Bedroom Semi-Detached House. – all interest and OFFERS are INVITED. *Guide Price £110,000 - £130,000*

Full detailsContact agent

Save Property

Marketed by Express Estate Agency Click to show agent's number

£95,000
3 bedroom Property for sale
Lhanbryde, Elgin, Elgin, IV30 8QE - Less than 1 mile from the centre of Bishopmill
The Express Estate Agency is proud to offer this Three Bedroom Mid Terrace House. – all interest and OFFERS are INVITED. *Guide Price £95,000 - £105,000*

Full detailsContact agent

Save Property

Marketed by Express Estate Agency Click to show agent's number

£75,000
2 bedroom Property for sale
Buckie, Buckie, AB56 1BP - 15 miles from the centre of Bishopmill
The Express Estate Agency is proud to offer this Two Bedroom First Floor Flat – all interest and OFFERS are INVITED. *Guide Price £75,000-£85,000*

Full detailsContact agent

Save Property

Marketed by Express Estate Agency Click to show agent's number
We cannot find any properties in bishopmill but here are the nearest 10 properties that we have available

£63,000
1 bedroom Property for sale
Burghead, Elgin, Elgin, IV30 5XA - Less than 1 mile from the centre of Bishopmill
The Express Estate Agency is proud to offer this One Bedroom First Floor Flat – all interest and OFFERS are INVITED. *Guide Price £63,000 - £73,000*

Full detailsContact agent

Save Property

Marketed by Express Estate Agency Click to show agent's number
Where to Eat and Drink in Bishopmill
Useful Links for Bishopmill
Flats For Sale in bishopmill