Search Saffron walden Property Types
Advertise in Saffron walden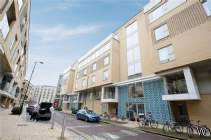 £730,000
3 bedroom Flat for sale
Cambridge, Cambridge, CB1 2FX - 11 miles from the centre of Saffron Walden
*VIEWINGS STILL ACCEPTED* The Express Estate Agency is proud to offer this Spacious Three Bedroom Apartment – all interest and OFFERS are INVITED. *Guide Price: £730,000 - £750,000*

Full detailsContact agent

Save Property Property Added 27-01-2021

Marketed by Express Estate Agency Click to show agent's number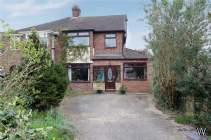 £585,000
5 bedroom Semi Detached House for sale
Cambridge, Cambridge, CB5 8NA - 15 miles from the centre of Saffron Walden
*VIEWINGS STILL ACCEPTED* The Express Estate Agency is proud to offer this Five Bedroom Semi-Detached House – all interest and OFFERS are INVITED. *Guide Price £585,000 - £610,000*

Full detailsContact agent

Save Property Property Added 13-04-2021

Marketed by Express Estate Agency Click to show agent's number
£380,000
3 bedroom End of Terrace House for sale
Bishop's Stortford, Bishop's Stortford, CM23 5BL - 12 miles from the centre of Saffron Walden
*VIEWINGS STILL ACCEPTED* The Express Estate Agency is proud to offer this Three Bedroom End Terrace House – all interest and OFFERS are INVITED. **GUIDE PRICE - £380,000 - £420,000**

Full detailsContact agent

Save Property Property Added 06-01-2021

Marketed by Express Estate Agency Click to show agent's number
£310,000
2 bedroom Flat for sale
Buntingford, Buntingford, SG9 9EX - 12 miles from the centre of Saffron Walden
*VIEWINGS STILL ACCEPTED* The Express Estate Agency is proud to offer this Two Bedroom Flat – all interest and OFFERS are INVITED. *Guide Price £310,000 - £350,000*

Full detailsContact agent

Save Property Property Added 13-03-2021

Marketed by Express Estate Agency Click to show agent's number
£310,000
2 bedroom Flat for sale
Buntingford, Buntingford, SG9 9EX - 12 miles from the centre of Saffron Walden
*VIEWINGS STILL ACCEPTED* The Express Estate Agency is proud to offer this Two Bedroom Flat – all interest and OFFERS are INVITED. *Guide Price £310,000 - £350,000*

Full detailsContact agent

Save Property Property Added 13-03-2021

Marketed by Express Estate Agency Click to show agent's number
£215,000
2 bedroom Apartment for sale
Woodcock Road, Hertfordshire, Royston, SG8 7XT - 12 miles from the centre of Saffron Walden
ATTRACTIVELY PRICED - Excellent Condition Throughout - Ground Floor - Impressive New Kitchen & Bathroom - Spacious Living Room / Diner - Two Bedrooms - Allocated Parking & Communal Gardens - Gas Central Heating - Combi Boiler & Double Glazing - Close to Local Schools & Amenities - Great Road Links t

Full detailsContact agent

Save Property Property Added 11-04-2021

Marketed by Springbok Properties Click to show agent's number
£200,000
2 bedroom Flat for sale
Trumpington, Cambridge, Cambridge, CB2 9BB - 11 miles from the centre of Saffron Walden
The Express Estate Agency is proud to offer this Two Bedroom Flat – all interest and OFFERS are INVITED. *Guide Price £200,000 - £206,000*

Full detailsContact agent

Save Property Property Added 30-03-2021

Marketed by Express Estate Agency Click to show agent's number
£165,000
Flat for sale
Ditton Lane, Cambridgeshire, Cambridge, CB5 8SR - 15 miles from the centre of Saffron Walden
ATTRACTIVELY PRICED - Ideal Investment or First Time Buy - One Double Bedroom - Fitted Kitchen with Integrated Appliances - Well Presented Throughout - Parking for Two Cars - Easy Access To A14 & Cambridge City Centre - Walking Distance to Amenities - Central Heating and Double Glazing - Internal In

Full detailsContact agent

Save Property Property Added 27-07-2020

Marketed by Springbok Properties Click to show agent's number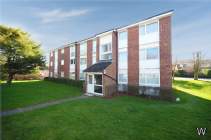 £150,000
2 bedroom Flat for sale
Royston, Royston, SG8 5SZ - 12 miles from the centre of Saffron Walden
*VIEWINGS STILL ACCEPTED* The Express Estate Agency is proud to offer this Two Bedroom – all interest and OFFERS are INVITED. *Guide Price £150,000*

Full detailsContact agent

Save Property Property Added 16-03-2021

Marketed by Express Estate Agency Click to show agent's number
Sorry, but we could not find any property For Sale in Saffron Walden of the type you searched, so we are showing you our nearest properties.
Please try changing your search or increasing the radius of where you are searching.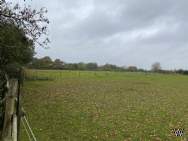 £50,000
Land for sale
High Roding, Dunmow, CM6 1NQ - 12 miles from the centre of Saffron Walden
A unique opportunity to own freehold and flat land in the picturesque town of Great Dunmow. The land is not designated greenbelt, and could be used for development purposes with the correct planning consents in planning enquires prior to purchase. We are acting for Exclusive Estates and Auctioneers.

Full detailsContact agent

Save Property Property Added 04-12-2020

Marketed by Philip James Estates Click to show agent's number
Where to Eat and Drink in Saffron Walden
Useful Links for Saffron Walden
Flats for sale in Saffron Walden