£520,000
4 bedroom Detached House for sale
Cotham, Newark, Newark, NG23 5JT - 9 miles from the centre of Ompton
The Express Estate Agency is proud to offer this Three/Four Bedroom Detached House with Two Bedroom Annexe – all interest and OFFERS are INVITED. *Guide Price £520,000 - £540,000*

Full detailsContact agent

Save Property

Marketed by Express Estate Agency Click to show agent's number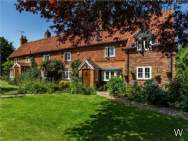 £450,000
5 bedroom Detached House for sale
South Scarle, Newark, Newark, NG23 7JX - 9 miles from the centre of Ompton
The Express Estate Agency is proud to offer this Five Bedroom Detached House – all interest and OFFERS are INVITED. *Guide Price - £450,000 - £500,000*

Full detailsContact agent

Save Property

Marketed by Express Estate Agency Click to show agent's number
£450,000
5 bedroom Detached House for sale
Annesley, Nottingham, Nottingham, NG15 0AP - 14 miles from the centre of Ompton
The Express Estate Agency is proud to offer this Four Bedroom Detached House with One Bedroom Self Contained Annexe – all interest and OFFERS are INVITED. *Guide Price £450,000 - £475,000*

Full detailsContact agent

Save Property

Marketed by Express Estate Agency Click to show agent's number
£400,000
4 bedroom Detached House for sale
Hucknall, Nottingham, Nottingham, NG15 6FQ - 14 miles from the centre of Ompton
The Express Estate Agency is proud to offer this Four Bedroom Detached House – all interest and OFFERS are INVITED. *Guide Price £400,000 - £425,000*

Full detailsContact agent

Save Property

Marketed by Express Estate Agency Click to show agent's number
£375,000
5 bedroom Detached House for sale
Retford, Retford, DN22 6SH - 11 miles from the centre of Ompton
The Express Estate Agency is proud to offer this Five Bedroom Detached Bungalow – all interest and OFFERS are INVITED. *Guide Price: £375,000 - £400,000*

Full detailsContact agent

Save Property

Marketed by Express Estate Agency Click to show agent's number
£370,000
5 bedroom Detached House for sale
Worksop, Worksop, S80 3DA - 11 miles from the centre of Ompton
The Express Estate Agency is proud to offer this Five Bedroom Detached House – all interest and OFFERS are INVITED. *Guide Price £370,000 - £380,000*

Full detailsContact agent

Save Property

Marketed by Express Estate Agency Click to show agent's number
£235,000
4 bedroom Detached Bungalow for sale
Forest Town, Mansfield, Mansfield, NG19 0HL - 10 miles from the centre of Ompton
The Express Estate Agency is proud to offer this Four Bedroom Detached Bungalow – all interest and OFFERS are INVITED. *Guide Price £235,000 - £255,000*

Full detailsContact agent

Save Property

Marketed by Express Estate Agency Click to show agent's number
£120,000
3 bedroom Semi-Detached House for sale
Mansfield, Mansfield, NG18 5PR - 10 miles from the centre of Ompton
The Express Estate Agency is proud to offer this Three Bedroom Semi Detached House – all interest and OFFERS are INVITED. *Guide Price: £120,000 - £125,000*

Full detailsContact agent

Save Property

Marketed by Express Estate Agency Click to show agent's number
£80,000
3 bedroom Terraced House for sale
Carlton-in-Lindrick, Worksop, Worksop, S81 9JD - 13 miles from the centre of Ompton
The Express Estate Agency is proud to offer this Three Bedroom Mid Terrace House. – all interest and OFFERS are INVITED. *Guide Price £80,000 - £90,000*

Full detailsContact agent

Save Property

Marketed by Express Estate Agency Click to show agent's number
Sorry, but the last Property that we had For Sale in Ompton is no longer available so we are showing you the nearest 10 properties that may be of interest to you.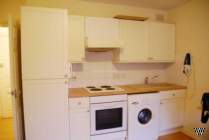 £49,950
1 bedroom Studio for sale
Tavistock Court, Nottingham, NG5 2EH - 15 miles from the centre of Ompton
STUDIO - Brilliant location for easy commute to Nottingham City Centre. Self contained studio to suit investors or first time buyers. Desirable sought after area close to city centre and transport routes.

Full detailsContact agent

Save Property

Marketed by Aston Woolf Click to show agent's number
Where to Eat and Drink in Ompton